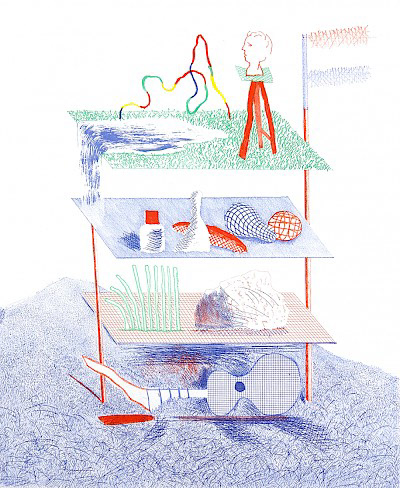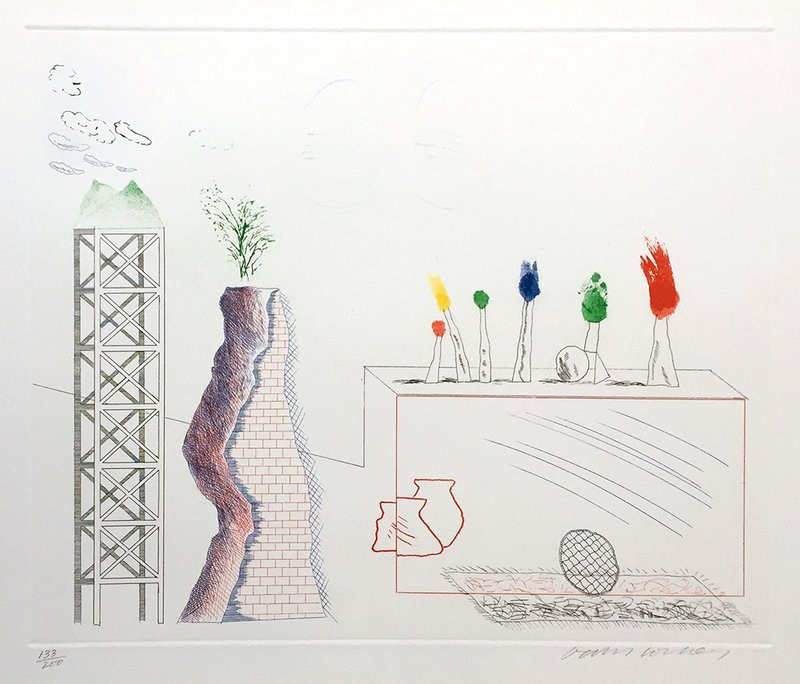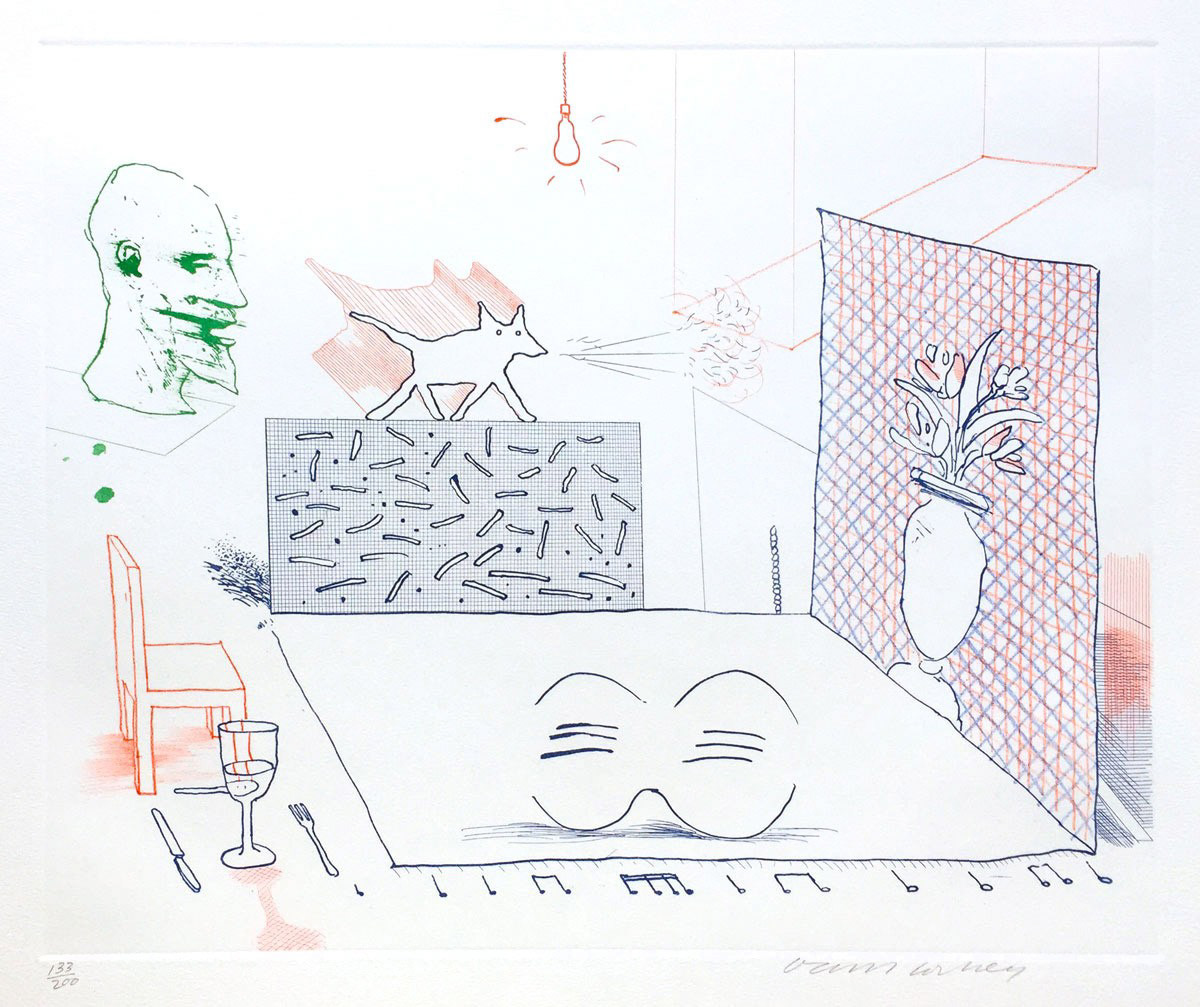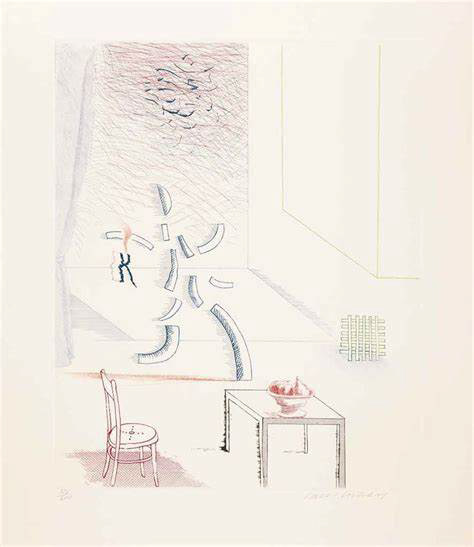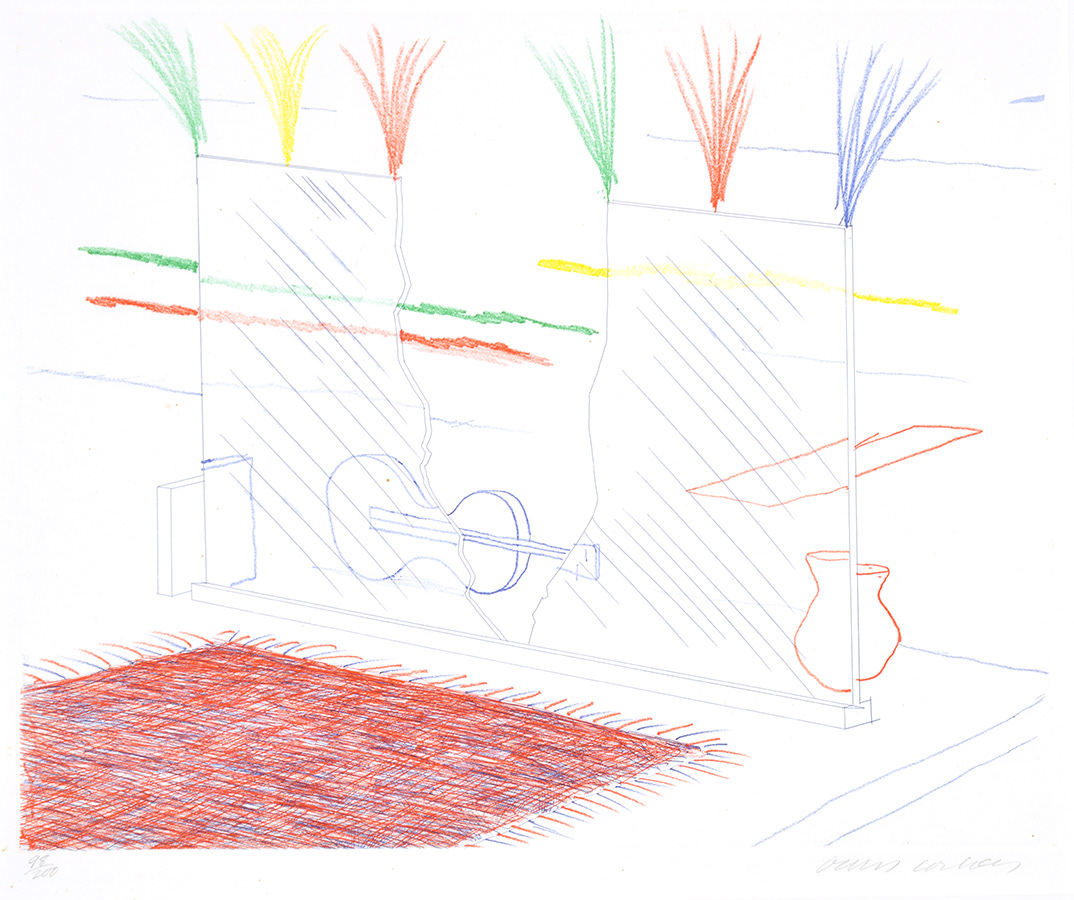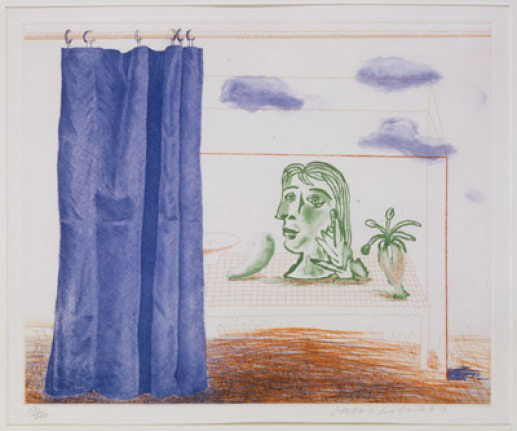 Referenced etchings by David Hockney

In 1977, David Hockney produced a portfolio of etchings inspired by the 1937 poem by Wallace Stevens, The Man with the Blue Guitar, who many believe was inspired by the 1903 painting by Pablo Picasso, The Old Guitarist. Whatever the exact genealogy may be, the etchings serve as a masterful exercise in representational dexterity. Hockney draws on Picasso's myriad representational techniques (Cubism, Surrealism, Symbolism, Collage, etc.) while subjecting content to the illusionistic traits found in Stevens' poem.
This series of drawings attempts to reinterpret the Blue Guitar, through Hockney. However, with attempting this comes a number of exercises that involve the study of representation. This set couples two forms of architectural drawing: delineation (clean line) and photorealism (digital rendering). With a selection of Hockney's original etchings, this set draws inspiration from them, and discovers new meaning while developing the techniques of architectural representation.